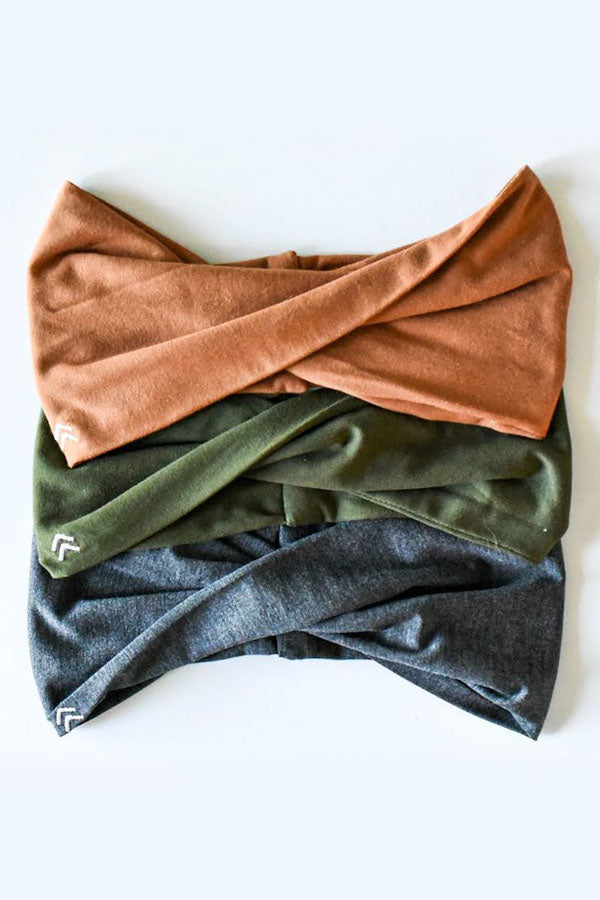 Dusk Twist Pack
Home of the Butter Soft Headbands™
The limited edition Dusk Twist Pack has the perfect colors to keep your ears warm and hair out of your face this fall. Grab it before it's gone!

Includes: Copper, Olive, and Charcoal
Our extra wide (5") twist headbands lay flat with an adjustable twisted front detail - perfect for workouts and everyday style.
✔️ Hypoallergenic - natural bamboo does not cause allergic reactions
✔️ Antibacterial - stay odor free and feeling fresh
✔️ UV protectant - naturally helps prevent skin cancer
✔️ Moisture wicking - pulls moisture from you, helping keep you dry
✔️ Insulating - helps keep you cooler in the summer and warmer in the winter
✔️ Eco-friendly - helping save the planet
✔️Buttery soft - made with bamboo fibers