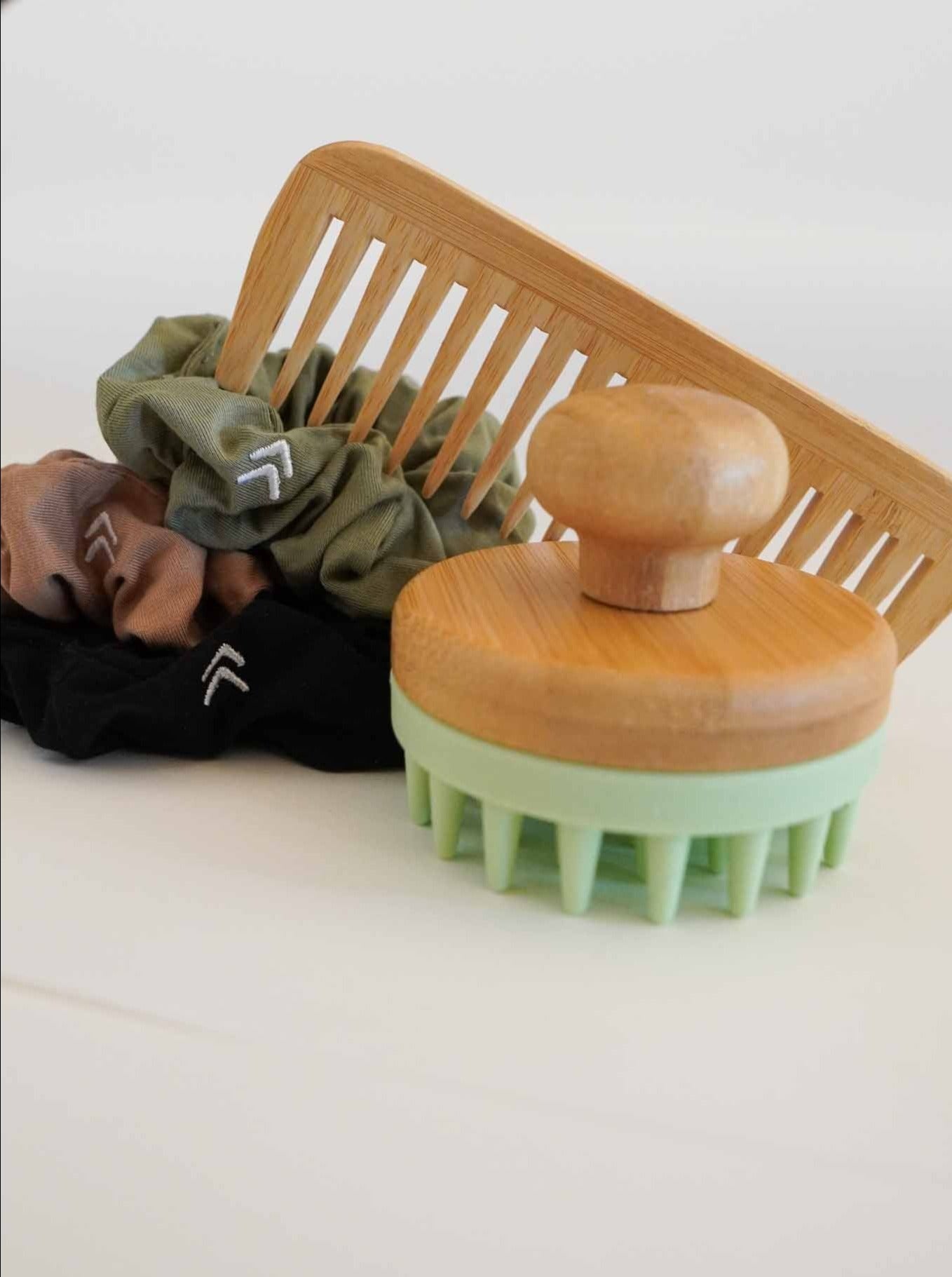 Hair Care Pack
Need help growing healthy hair? This hair care pack is a MUST HAVE!
Use this flexible, soft brush on your scalp for 2 minutes a day AM or PM to help:
Increase blood flow to the scalp to help promote new hair growth
Gently spread healthy hair oils to keep hair moisturized and shiny
Our scalp brush is made with sustainable bamboo and silicone bristles - guaranteed to detangle, help promote hair growth, and be a staple in your daily healthy hair routine.
Use our Bamboo Wide Tooth Comb to help detangle on the daily.

Also includes a 3-pack of our famous Super Soft OG Scrunchies - made with stretchy bamboo fabric to help prevent hair damage and retain healthy hair oils necessary for hair growth.